Publications
Authors of two science books, we also write for the BBC, newspapers, magazines and journals.

Projects include researching, writing and editing space:uk for the UK Space Agency, Blue Marble magazine for the National Centre for Earth Observation and regular features for the Airbus website.
Sue is a former Editor of The Biologist and Richard is the space correspondent for BBC Future. 
We have also produced booklets and magazines for Rolls Royce, the British Antarctic Survey and Surrey Satellite Technology Limited.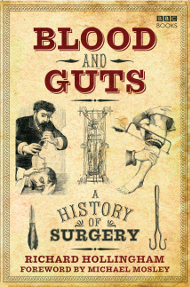 Blood and Guts: A History of Surgery
"Both pictures and stories are grisly but impressive." Financial Times

An engaging mixture of historical anecdotes, and up-to-date scientific thinking, Blood and Guts: A History of Surgery, turns scientific complexities into a colourful narrative history of the macabre world of surgery. This is a chronicle of stolen corpses, medical fraud, lobotomised patients…and every now and then courageous medical advances which have saved the lives of millions around the world.

As well as the UK, the book has now been published in Brazil, Russia, Poland and the United States. Read an extract in The Mail on Sunday.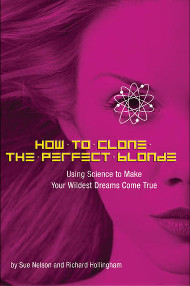 How to Clone the Perfect Blonde
"Short, lively entries tell you all you need to know about cyber monkeys, cosmic whirlpools, monster mice and, vitally, how to lose your love handles. This book will give you much to blather about in the pub." The Times
Richard and Sue are the authors of the popular science book How to Clone the Perfect Blonde, longlisted for the Aventis Science Book Prize as one of the top fifteen science books of 2004. It was also book of the month in the US Popular Science Magazine.